Doradztwo inżynieryjne
What we do?
Our company specializes in finding business partners for international manufacturing. We closely cooperate with many manufacturing organizations in Baltic States that produce different welded constructions, and mechanical parts from carbon and stainless steel or aluminum. We mostly appreciate high quality services with full traceability. All procedures are handled according adequate European and International standards (EN, ISO and DIN). Our clients are certified according ISO 9001, ISO 3834, DIN 18800, EN 1090 and other relevant standards.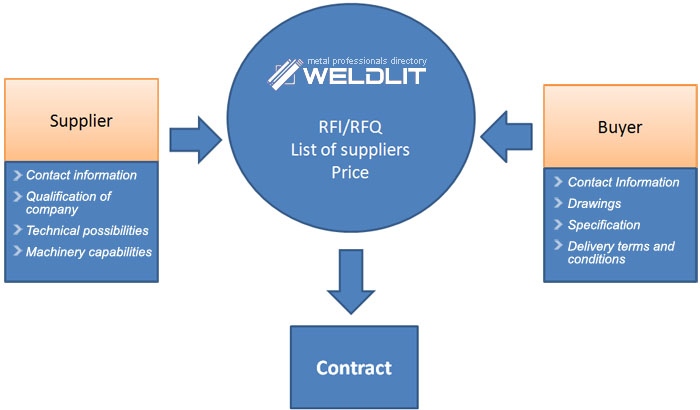 Our proposal:
Analyzing drawings and all supporting information about product, doing design and technical reviews.
Finding several candidates that fit assigned requirements. Getting target prices.
Organizing meetings and all audit procedures.
Handling all necessary documentation for quality and identification procedures, CE marking and etc.
We could stand for your organization for full quality control and all project organization: time tables, transportation etc.
Subcontracting necessary operations like Non Destructive Testing, High quality mechanical or surface treatment and other if necessary.
Our clients main activity is to manufacture different metal constructions for machinery, agricultural, building industry, ship building, pressure equipment, ventilation, food industry, and etc.
Send us your project by email ore place it in weldlit.eu projects directory.