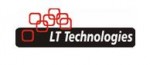 LT Technologies, UAB
Kiemelių 18B
Maišiagala, Vilniaus r., Lithuania
About Company
LT Technologies (Laser Tube Technologies) is a metal-tech company established in 1997. It specializes in production of metal furniture structures used in the medical industry. LT Technologies launched its activity in Lithuanian, Belarus and Russian markets with the sales of chemicals and metals. This business area provided experience and skills in metal processing and powder coating.
Production and sales programme
Currently LT Technologies is engaged in metal processing:

- Laser cutting of pipes,

- Steel sheet and pipe cutting,

- CNC bending, turning, cutting,

- Welding,

- Powder coating.
Company representing Pictures
TOP
Company Information
Company name
LT Technologies
Legal form
UAB
Company type
Manufacturer

Employees:

Total 68

Country
Lithuania
PDF
Qualification of the company
Quality Management System

EN ISO 9001:2008
LT Technologies on the Map